My friend Simon is an expert in having taste and browsing the internet. He is always sending me links and talking about new, cool things that I really should know about by now. I asked him whether I could start blogging the things he sends me and he was okay with it. So here we go...
1) I can't stop listening to this song at the moment. The band is a Greek duo who up until now seem to have done mostly remixes. I love the rhythm and her voice.
Maybe you will like, maybe not.
https://soundcloud.com/cascine/keep-shelly-in-athens/s-zV4a9
.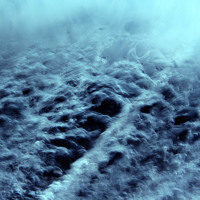 2) Here is the Wunderkammer jewellery page that I keep talking about:
https://www.facebook.com/pages/Wunderkammer-Jewellery/202369969787490?fref=ts
I love these crazy lil' religious ones with all sorts of little defects and scraps inside them:
https://www.facebook.com/photo.php?fbid=592629310761552&set=a.592629274094889.1073741838.202369969787490&type=1&theater
.
3) Also - a trip to Paris!